Goin' Small: Accuride and Micro-Living
Accuride thrives on all its products getting used in creative ways. This blog in particular showcases how Accuride slides are the best for any job, big or small. The header graphic highlights a section of the micro-house and displays what the inside looks like in the second image (where the arrow points to). Branding consistency is shown with the slanted shape of the image edits along with the appropriate use of Accuride blue.
Into the Wild with Accuride
Into the Wild (otherwise known as ITWO) makes fully equipped, towable, off-road campers. Their goal is to use the best quality products that are able to withstand life on and off the road. This blog goes into detail about the Accuride slides used in these campers. The header graphic conveys how both products don't exist without the other. Besides utilizing Accuride blue and the horizontal shapes, all the graphics on the right side blends into one piece while still being able to advertise both companies with clarity.
Challenging Notions: Polish & Power Tools
In the age of women empowerment, Accuride did a case study on a young woodworker named Claire Baldwin. The video-turned-blog shows the handiwork Claire makes in her shop. This particular header was fairly straight-forward with the title, logo, and headshot (items that were NEEDED) with the addition of the custom illustrated design that takes over the right side. This design is a digital representation of a section of Claire's own woodworking design that she showcases in her video.
Accuride: The Firefighter's Friend
Accuride prides itself on selling heavy-duty slides that the firefighters of Sante Fe Springs use on their station's trucks. This blog was a case study that describes the importance of this particular 9308 slide. The header graphic shows the firetruck mechanic that is interviewed, holding the actual slide because Accuride always aims to market its products with real people in real situations.
Sliding Into a Robotic Frontier
This blog is another case study that utilized Accuride's heavy-duty slides; but this time used to complete a lifting objective in a competition. The graphic itself is an illustration of a high-tech robotic arm reaching for a box - one of the duties the bot needed to perform. Utilizing this exaggerated arm, instead of the actual one used, was a necessary improvisation used for readers to bridge an instant connection to basic robotics.
Things Not to Miss at AWFS Fair 2017
Being heavily involved in cabinetry, Accuride is at the forefront of the largest woodworking and technology trade show. Having the largest square footage of display area at the show, they wanted their blog to showcase all the upcoming highlights and innovations they have achieved in the past year. Displaying their main 3D model booth over the trade show map attracts the techy/artistic side of their audience - showing the company's versatility of product use.
Accu-facts Social Campaign
Each social media post needed to display Accuride facts in a way that really stands out. Each graphic has a section of the background that pops into the foreground. Also, the sections below (that displays the secondary facts) contain custom illustrations that pertain to the whole graphic.
Accuride Holiday's Social Posts
Accuride makes social posts to all of it's outlets for every holiday or national celebrated day. These ones in particular were dedicated towards New Years and Memorial day. The New Years one was more of a global branded graphic with the cabinetry popping through the "A" while the Memorial one needed an essence of America with the background lines, stars and red banner.
Accuride 13K and 20K Followers Social Post
Accuride marks its milestones with giveaways and contests. They needed social graphics that represent their updated brand with randomized splashes of blue and yellow tiles. For the 20K, I went even further with a quarter circle pattern to embellish an even larger milestone filled with small amounts of product and environment.
AL4160 Product Rlease Blog Header
With the release of Accuride's heavy duty elite slides, this blog header needed to represent power behind an industry specific background. The slide punches through the entire graphic while a machine shopped product is being formed with these particular slides. The subtle Accuride horizontal slant of color brings in brand awareness along with the slide's particular model number.
2018 Kitchen Trends Blog Header
Blog header displayed to combine Accuride and smart kitchen trends. The paint splash in blue with the sub-title inside of a outlined slide ties in the Accuride brand with a half drawn/half real background graphic. The entire piece resembles new remodeling trends with a subtle Accuride flare.
2019 Kitchen Trends Blog Header
2019 brings Houzz back into the spotlight for another blog by Accuride with an industry report about the housing industry. I continued the previous year's design with the paintbrush title banner and added a more architectural feel with a miniature house and design tools to reflect the blogs direction.
Spring Themed Blog Header
An easy to read and visually loaded blog with a header that utilizes the same concept. The graphic shows a clean and modern kitchen with a slanted cutout of a house topped with Accuride blue over a faint grass meadow. It associates a clean and efficient kitchen with Accuride products.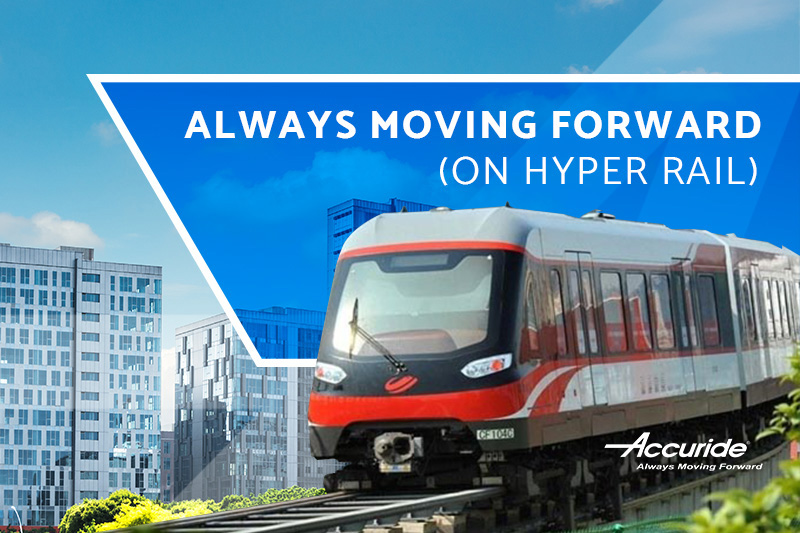 Hyper Rail Train Blog Header
When China needed a product for their high speed train, Accuride supplied. When Accuride needed graphics to represent this accolade, I supplied them with two layers of a train/city cutout in order to blend their brand subtly throughout. An opaque "A" is topped off with a slide that is used to title the blog.
Belt Sander Racing Blog Header
An interesting competition deserves all the detail it needs. Belt sander racing is indeed a thing and I was lucky enough to create a header graphic for the blog that most resembled two dragsters racing in on a large track. Exaggeration at its finest but the smoke burnouts and attached power cords were added touches to make an Accuride sponsored event look larger than life.
Accuride Carousel Advertisement
His and her carousel advertisement designed to show the versatility of Accuride being used for females and males - catered towards married couples. The first slide shows her kitchen and then fades into his garage with the Accuride signature "A" in the middle. Stock imagery used intelligently to build a picture in your own mind of how you would use the product.